Part One – Gerald Culliford, we learn where and how the company came to exist.
To understand the full history of Gerald Culliford Ltd we have to go all the way back to 1927 when Gerald's father began working for Henraux SPA (part of the Merbes-Sprimont Group) in Italy, one of the big two companies that were operating out of Carrara pre-war and post war.
Frenchman Jean Baptiste Alexandre Henraux himself was a military man who was appointed by Napoleon's government to source Italian marble, he held the title of 'Royal Superintendent for the selection and purchase of White and Statuary Marble from Carrara for Public Monuments in France', (His business card was larger than most) the company was set up back in 1821 and still operates in Carrara today.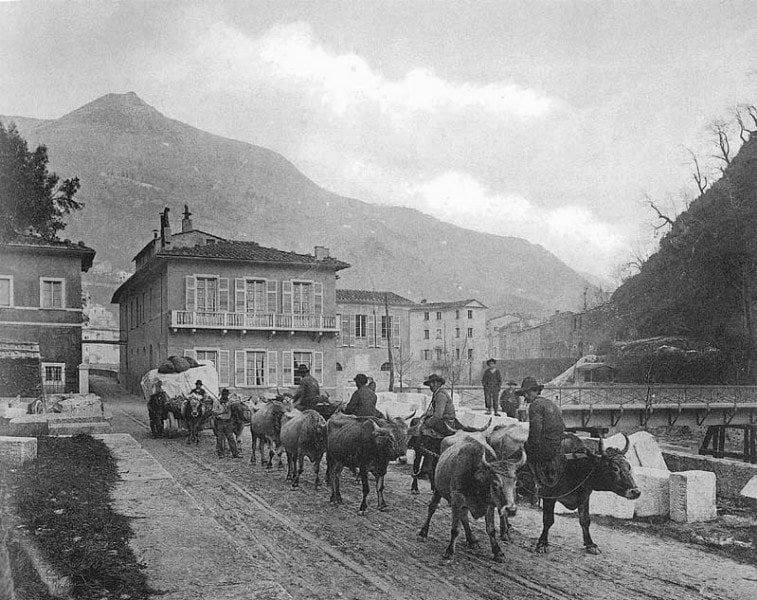 Maurice Culliford would only work in Carrara for a year before he moved on to work for the same company in Belgium from 1928 – 1939 (Gerald Culliford was born in 1934), Maurice then worked for Merbes-Sprimont Group in England from 1952 – 1975 during which time his son Gerald at the age of 25 joined him and worked together from 1959 – 1979. They had a stock of marble in Lower Marsh Lane from about 1968. The site at Lower Marsh Lane was leased by Art Marbles Stone & Mosaic, whose main works was in Dawson Road, just round the corner from the Lower Marsh Lane site.
Gerald Culliford started out as a sole trader from 1979. The stock was originally held in Adams Cranes' yard in New Malden because Art Marbles had been told he would need to vacate Lower Marsh Lane by the Council but things changed and he ultimately formed Gerald Culliford Ltd in 1981, Art Marbles pulled out of Lower Marsh Lane and wound down, and Gerald took over their works in Lower Mash Lane and Dawson Road also.

Gerald recalls "Pre-war Belgium was indeed one of the major forces in the industry. Post war Italy slowly moved up the scale of quality, but that really didn't happen until the late 60's./early 70's. In the early days of my career, Marble used to come in crates or bundles and yes, the Belgian Black came in plastered bundles. ALL the rest of marble slabs and granite slabs came rough sawn (sand or shot sawn)" He goes on to explain "Customs duty on rough sawn marble was 7½ % and polished marble was 17½ %. And for Granite 10% and 30%, the latter to protect the Scottish and Cornish industries. The crates used to come over on ship at the bottom of the holds, then transferred to barges or trucks. There was a considerable amount of breakage."

Gerald explains, "then the container system started and ultimately the juggernaut. I think I can boast I was the first in London to use the juggernaut system. I could guarantee collection on the Friday and delivery on the Monday morning. At the time that was a revolution. It cost more but it was worth it"

Gerald eventually decided to sell up and move on from Gerald Culliford in 1991 and the company was purchased by a mutual friend, a gentleman called Simon Sands.

Source: Gerald Culliford & (www.henraux.it/uk/company/our-history.asp) David Jones (Verona Marble)